We are pleased to announce the following organisations as sponsors of Aviation Carbon 2022!
Please ensure that you take the time to visit their exhibition stands and ask them lots of questions to help solve your problems and provide you with solutions!
PLATINUM

Sponsors

Xpansiv is the global market infrastructure for registering, managing, trading, settling, retiring, analyzing, and reporting an infinite array of data-driven environmental commodities in an intuitive, user-friendly environment.
Formed in 2019 through the merger of CBL (founded 2009) and Xpansiv (founded 2016), the company has 300+ employees and offices in Sydney, New York, San Francisco, Seattle, Houston, Vancouver, London, Milan, and Bendigo.
We provide tools and information to more accurately value agriculture, energy, and materials; we're unleashing the power of global markets to deliver a world worthy of future generations.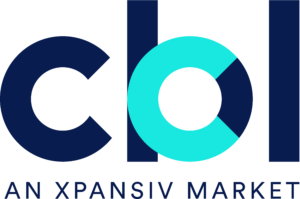 CBL is a global exchange platform for transacting energy and environmental commodity products such as carbon, renewable energy, water, and natural gas.
We connect buyers and sellers to trade multiple environmental products on one screen.
GOLD

Sponsors
Airbus is a global pioneer in the aerospace industry, operating in the commercial aircraft, helicopters, defence and space sectors.
Airbus is a leader in designing, manufacturing and delivering aerospace products, services and solutions to customers on a worldwide scale.
With over 125,000 employees and as the largest aeronautics and space company in Europe and a worldwide leader, Airbus is at the forefront of the aviation industry.
We build the most innovative commercial aircraft and consistently capture about half of all commercial airliner orders.
Thanks to our deep understanding of changing market needs, customer focus and technological innovation, we offer products that connect people and places via air and space.
We're fuel specialists, engineers, technicians, operational specialists, risk managers, and sustainable fuel experts. But we're also one of the world's largest aviation suppliers.
We've been innovating and shaping the aviation industry for more than 90 years.
Established in 1998, Vertis Environmental Finance was one of the first companies in the world to be involved in carbon markets and helping companies finance emission reduction investments.
Today, Vertis is a regulated entity under MiFID II that helps its business partners to understand and operate in the carbon markets, as well as to adopt a zero emissions growth model.
Everland exists to help people prosper from conserving their forests and wildlife, resulting in climate change mitigation for the benefit of all.
We mobilize transformative investments into forest communities who are on the frontlines stopping deforestation, halting climate change, and safeguarding biodiversity, in order to deliver conservation outcomes at scale.
Everland helps our clients become an integral part of the communities who are on the front lines of climate change, forest conservation, and wildlife protection.
Through deep due diligence and impact reporting, we ensure that clients invest in meaningful impact, and realize the full value of their support for REDD+ projects.
The Platform for Analysing Carbon Emissions is the new benchmark for analysing actual and predicted CO2 emissions across multiple sectors.
Launching initially in the aviation sector PACE automatically compiles asset utilization data for financiers, lessors, investors and insurers and leverages a blend of industry standard and proprietary methods to provide consistent, comparable, and reliable analytics on carbon performance and associated financial risk.
EKI Energy Services Limited is a Bombay Stock Exchange (BSE) listed company offering strategic solutions to businesses and organizations globally to achieve their climate ambition. Contributing significantly for the development of a climate resilient global economy, the company offers strategic and profitable solutions to organizations globally for their carbon asset management – including carbon credit generation, supply and offsetting.
Founded in 2008, the company is today a leading Carbon Credit Developer & Supplier across the globe. EKI has been passionately working towards rehabilitating planet Earth to a future of net-zero carbon emission.
With a deep passion to contribute towards the betterment of planet Earth at its heart, the company offers an extensive bouquet of end-to-end sustainable solutions for climate change and carbon offset.
EKI delivers consultancy services for global carbon offset standards like CDM, VCS, Gold Standard (GS), GCC, IREC, TIGR and GES across its offerings on climate change, energy, and sustainability. The company's offerings include Carbon Asset Management, Carbon Credit Trading, Carbon Footprint Management, Sustainability Audits, Carbon Neutrality, Nature Based Solutions and community upliftment projects.
The company has more than 3000 clients across 40 countries worldwide and has traded in over 180 million offsets as on date.
EKI was recognized amongst 'Super 30 companies of the year 2018' by Silicon reviews for being the most Innovative and Strategic business. The company was also adjudged as the "Best Broker" and "Best Trading Company" in the Environmental Finance Annual Market Ranking Awards.
Audacy Ventures is an investment group focused on energy transition, decarbonization and new frontier technologies advancing society on a global scale
Our mission is to drive private capital to cultivate and support companies who solve some of the most pressing environmental and social problems our world is facing.
We believe in the power of deep tech and its applications to reshape industries. We partner with founders who are doing their life's work, to commercialise and massively scale these solutions.

Incorporated, owned and managed by a group of industry professionals who are dedicated in providing quality software and efficient services to help mitigate greenhouse gas emissions from the aviation sector.
ETS Aero was formed by a consortium of specialist individuals each with an overwhelming desire to combine knowledge, experience and expertise to provide training, consultation, software and verification services to the aviation industry for global aviation emission regulations.
Incorporated in 2012, we have been at the forefront of Environmental Technologies & Services for Aerospace & Aviation, supporting a growing portfolio of clients ranging from Airline Manufacturers, Airline Operators, Business Jet Operators and Government Departments.
START-UP

Sponsors
 
Block Aero is a peer-to-peer collaboration platform built to solve problems in aviation asset management.
We transform fragmented aviation data into frictionless digital assets with blockchain technology.
We deliver verified turnkey solutions for all your aviation sustainability needs.
In 2021 alone, we've helped offset over 1M mtCO2 from over 250,000 flight hours.
We help operators large and small calculate and offset their impacts on the environment through 4 simple yet comprehensive ratings.
EXHIBITORS
We were established in 1996 to protect and improve the environment. We have around 10,600 employees. Our head office is in Bristol and we have another office in London. We have offices across England, divided into 14 areas
UK Emissions Trading Scheme for aviation: how to comply
We are a leading global aircraft leasing company. Our principal activity is leasing and trading aircraft, with a clear focus on young commercial jet aircraft of the types most popular with our customers.
More Than A Decade Of Dedication, Ambition, and Success.
At Aither we stand firm to fight climate change and revive our planet. We are a multi-national, multi-cultural and multi-ethnic team based in Europe, Asia, Africa, and America. Including different languages, interdisciplinary backgrounds, and experience in public and private sectors, our team delivers to all "A World In Compliance With Nature".
Our global team is highly experienced in aviation operations as well as sustainability issues. We've worked for airlines, aviation industry organisations, governments and sustainability certification schemes.
We engage with the most qualified talent worldwide regardless of location, nationality, race, gender or any other social attribute; our employment and project opportunities are open to everyone who shares our values and vision and can help us deliver it.
Global Aviation Emissions Ltd is based in the UK and works with clients globally; no task is too big or small! We have an extensive worldwide network of subject matter experts and project managers and provide clients with the résumé / CV of all team members for any proposed assignment. We look forward to helping you!